I'm getting a custom rubber stamp made to stamp all of my bag with. I found a great online site with lots of in stock stamps as well. Lots of nature oriented ones and foliage too!
<--Here's what mine will look like. so much to do last minute to get ready for the holiday events and packaging! I got it online here: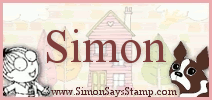 Hope all of you other soapmakers out there have a great holiday season - I know I won't be hearing from many of you since you'll all be working events and markets on the weekends cutting and wrapping and decorating! Not too many more days until christmas... I refuse to do the countdown or I could send myself into a tailspin of stress!